Independence of the Seas

Cruise Only price from: £1,201
12 NIGHT MEDITERRANEAN CITIES CRUISE - on board The Independence of the Seas
About this Cruise
Departure Date

26 Sep 2019

Region

Europe

Embark at

Southampton

Disembark at

Southampton
Vacation Nights

12

Cruise Nights

12

Pre Cruise

no Hotel Nights

Post Cruise

None
DATE
PORT / LOCATION
COUNTRY
ACCOMODATION
26 Sep 2019
Southampton
UK
On Board
27 Sep 2019
AT SEA
-
AT SEA
28 Sep 2019
AT SEA
-
AT SEA
29 Sep 2019
Malaga
Spain
On Board
30 Sep 2019
AT SEA
-
AT SEA
01 Oct 2019
Cannes
France
On Board
02 Oct 2019
Barcelona
Spain
On Board
03 Oct 2019
Palma de Mallorca
Spain
On Board
04 Oct 2019
AT SEA
-
AT SEA
05 Oct 2019
Lisbon
Portugal
On Board
06 Oct 2019
Vigo
Spain
On Board
07 Oct 2019
AT SEA
-
AT SEA
08 Oct 2019
Southampton
UK
Return
Overview
Independence of the Seas is a stunning floating resort one of the largest cruise ships afloat. It has 2 lobbies up to 11 decks high, a surf-rider, an ice-skating rink, rock-climbing wall and Royal Promenade 4 decks high.  Independence of the Seas passengers tend to be All ages and Mostly American but more Brits/Europeans in Europe. When all cabins have double occupancy, the ship provides a space ratio of 44 tons per passenger and a crew to passenger ratio of one for every 2.6 passengers. At full capacity the space ratio is 32.7 tons per passenger and the crew ratio is one to 3.5 passengers.
Unique Ship Features
The ship's magnificent Ice Rink is an industry innovation and was the first to appear onboard a cruise ship. As well as allowing passenger's to take ice skating lessons, the rink also provides some fantastic ice shows.

Thrill seekers can also take advantage of the impressive rock climbing wall and the innovative FlowRider surf simulator. Pumping out over 60,000 gallons of water per minute, this onboard surf park simulator allows you to boogie board by yourself, or take a surfing lesson.

Suites & Deluxe Suites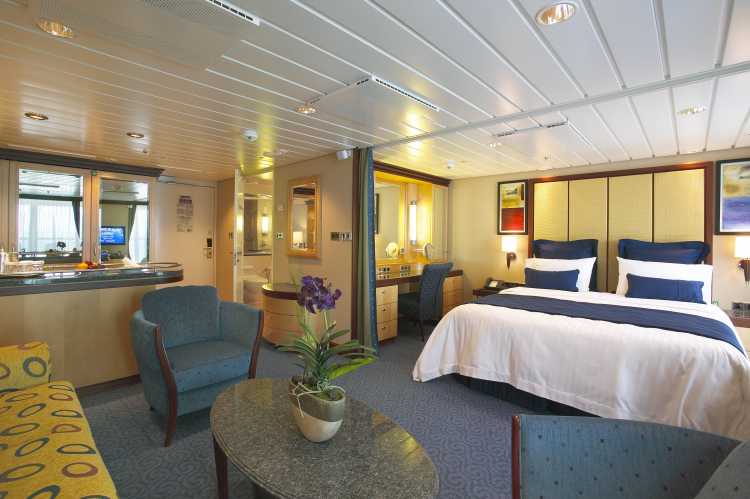 The ultimate in luxury! Most offer multiple rooms and balconies and some even offer extras like a baby grand piano.
Available in:
Presidential Family Suite

Owner's Suite

Royal Suite

Royal Family Suite

Grand Suite

Junior Suite

Accessible Suite

All staterooms convert to Royal King bed configuration and have private bath, vanity area, closed-circuit, flat-panel television and phone, electric mini-bar, hair dryers and individually controlled air-conditioning. The Bedding program includes new bed frames, mattresses, sheets, pillows and duvets, for guests added comfort.
Guests staying in Suites will also benefit from a full breakfast, lunch and dinner room service, complimentary Concierge service, priority check-in and priority departure, as well as complimentary luggage valet service.
STATS
Junior Suite with Balcony: 297 square feet (balcony 94 square feet), sleeps 2-3

Grand Suite with Balcony: 401 square feet (balcony 107 square feet), sleeps 2-3

Owner's Suite with Balcony: 401 square feet (balcony 107 square feet), sleeps 4

Royal Suite with Balcony: 1,358 square feet (balcony 313 square feet), sleeps 4

Royal Family Suite with Balcony: 587 square feet (balcony 270 square feet), sleeps 4-6

Presidential Family Suite with Balcony: 1,209 square feet (balcony 805 square feet), sleeps 16

Balcony Staterooms
Open your private balcony door and breathe in the sea air and fabulous views. Plus with a Balcony Stateroom you get the first exciting look at each new port of call.
Available in:
Superior Ocean View

Deluxe Ocean View

Accessible Ocean View

All Balcony staterooms convert to Royal King bed configuration and have private bath, vanity area, closed-circuit, flat-panel television and phone, electric mini-bar, hair dryers and individually controlled air-conditioning. The Bedding program includes new bed frames, mattresses, sheets, pillows and duvets, for guests added comfort. 
STATS
Superior Ocean View Stateroom with Balcony: 199 square feet (balcony 65 square feet), sleeps 2-3

Deluxe Ocean View Stateroom with Balcony: 184 square feet (balcony 66 square feet), sleeps 2-3

Ocean View Staterooms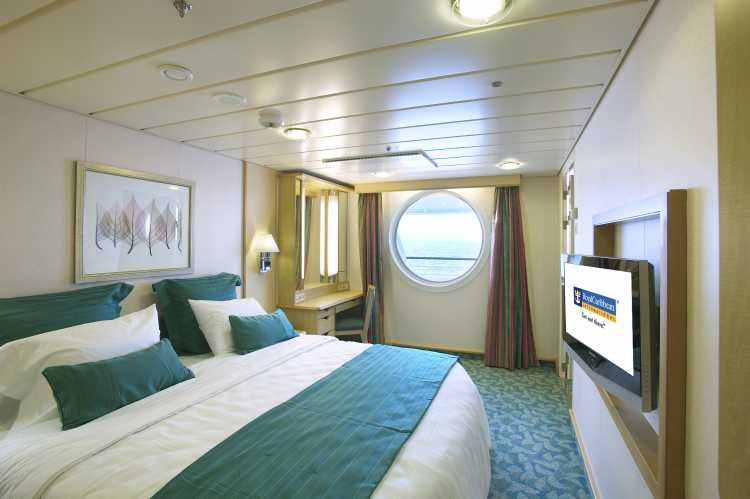 Take in the stunning scenery and fabulous sunsets from right outside your window.
Available in:
Family Ocean View

Large Ocean View

Ocean View

Accessible Outside

All Ocean View staterooms convert to Royal King bed configuration and have private bath, vanity area, closed-circuit, flat-panel television and phone, electric mini-bar, hair dryers and individually controlled air-conditioning. The Bedding program includes new bed frames, mattresses, sheets, pillows and duvets, for guests added comfort.
STATS
Ocean View Stateroom: 160 Square Feet, Sleeps 2

Large Ocean View: 160 Square Feet, Sleeps 4

Family Oceanview: 190-405 Square Feet, Sleeps 6

Panoramic Ocean View: 180 Square Feet, Sleeps 4

Interior Staterooms
Comfort and little luxuries are the order of the day in the cosy and affordable Interior Staterooms.
Available in:
Interior

Promenade Family Interior

Interior Promenade

Accessible Interior

All staterooms convert to Royal King bed configuration and have private bath, vanity area, closed-circuit, flat-panel television and phone, electric mini-bar, hair dryers and individually controlled air-conditioning. The Bedding program includes new bed frames, mattresses, sheets, pillows and duvets, for guests added comfort.
STATS
Interior Stateroom: 150 Square Feet, Sleeps 2

Interior Promenade Stateroom: 160 Square Feet, Sleeps 2

Promenade Family Interior Stateroom: 327 Square Feet, Sleeps 2-4

From Italian home cooking to burgers and milkshakes, fine dining to self-service buffets; a wide choice of main and speciality restaurants are available, with traditional two sittings as well as flexible and casual dining options to suit.

Main Dining Rooms
The vast, three deck high main dining room is spread across decks 3, 4 and 5. Deck 3, Romeo and Juliet, offers open seating for daytime meals, with Macbeth, deck 4, and King Lear, deck 5 open for breakfast, lunch and dinner. All three levels offer the same menu, with two sittings or flexible dining allowing you to eat when you want. Tables seat 4-12.
Johnny Rocket's
1950s style diner, offering fast, friendly service. A traditional burger joint serving a range of hamburgers, hotdogs, milkshakes and sodas, indoor and outdoor seating is available, with jukeboxes adding to the ambiance.
Giovanni's Table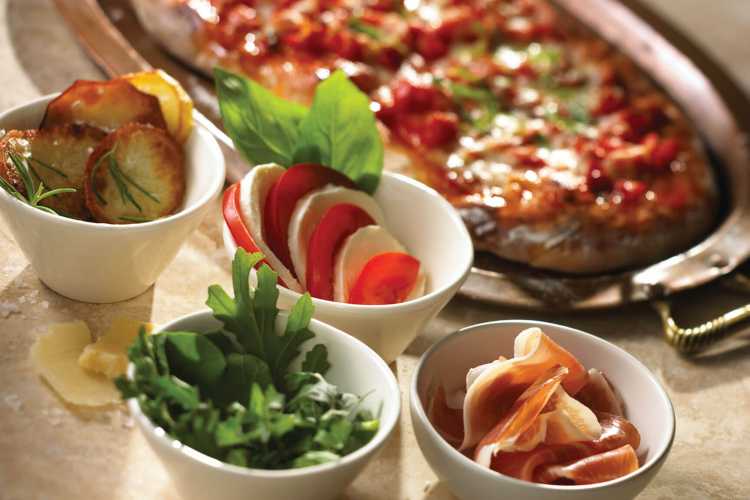 Savour great Italian home cooking in this family-friendly restaurant specialising in the traditional dishes of Tuscany.
Chop's Grille
A high-end grill where you'll find filet mignon and mesquite-grilled salmon on a menu that changes daily There's no better place for a special occasion – great steaks and seafood are the speciality.
Vintages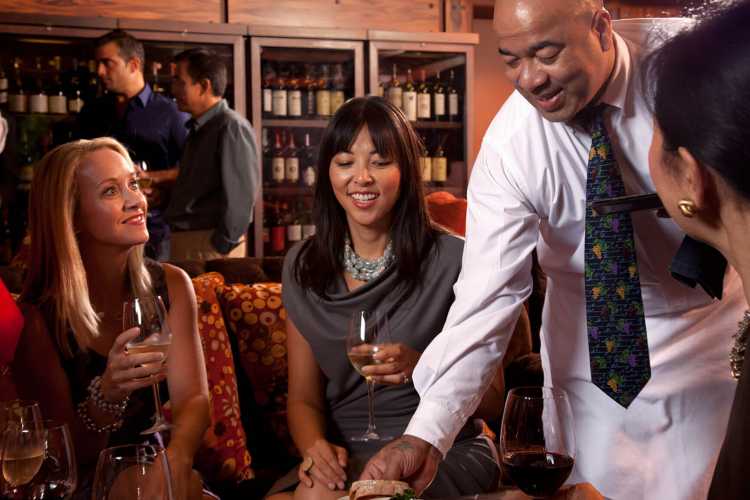 Developed with Robert Mondavi, Beringer Blass Wine Estates and Niebaum-Coppola, Vintages brings you amazing wines from some of the world's finest vineyard with delicious tapas.
Cupcake Cupboard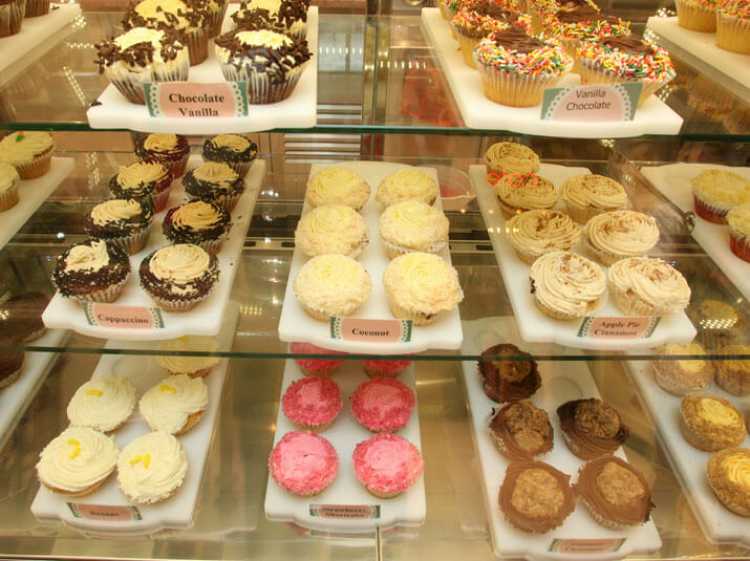 Stroll along the Royal Promenade and indulge in a tasty treat at Cupcake Cupboard, a charming 40s-style shop with a new flavour showcased every day.
Ben & Jerry's
Treat yourself to a scoop (or two) of decadent ice cream, in a range of classic and cult flavours that everyone will enjoy.
Cafe Promenade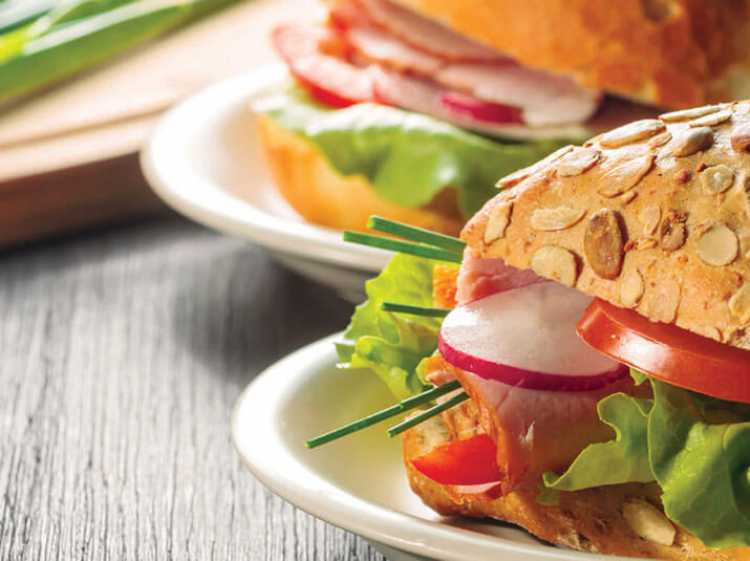 Grab a table at this 24-hour pavement-style café and enjoy a spot of people watching along with fresh sandwiches, pastries, desserts and more.
Squeeze Juice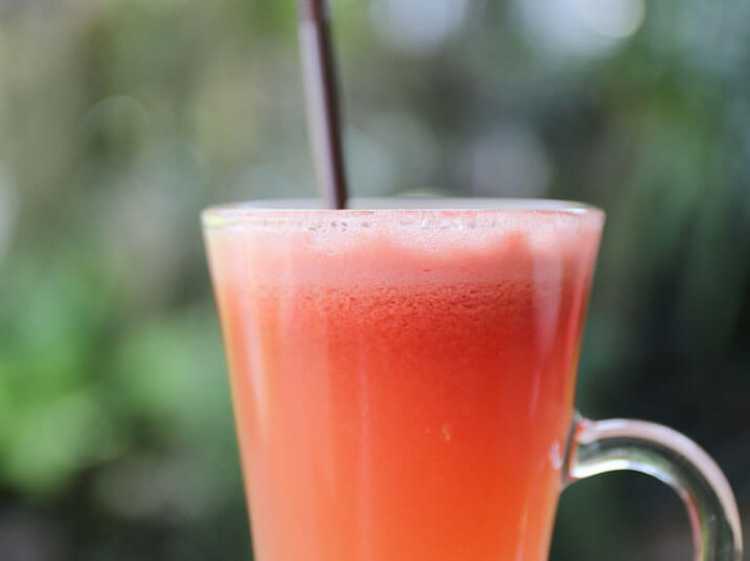 Start the day right with a delicious, freshly made smoothie at this casual café.
Sorrento's Pizza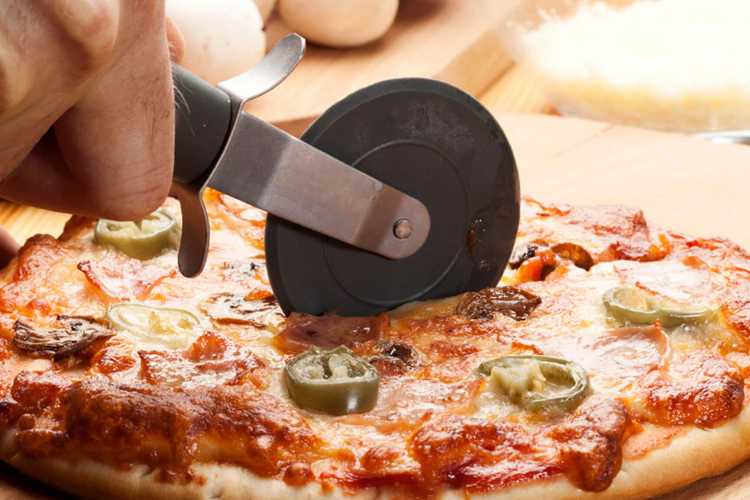 Whole or by the slice, there's nothing quite like New York-style pizza , cooked in an authentic wood-fired oven and topped with a delicious selection of fresh ingredients
Windjammer Cafe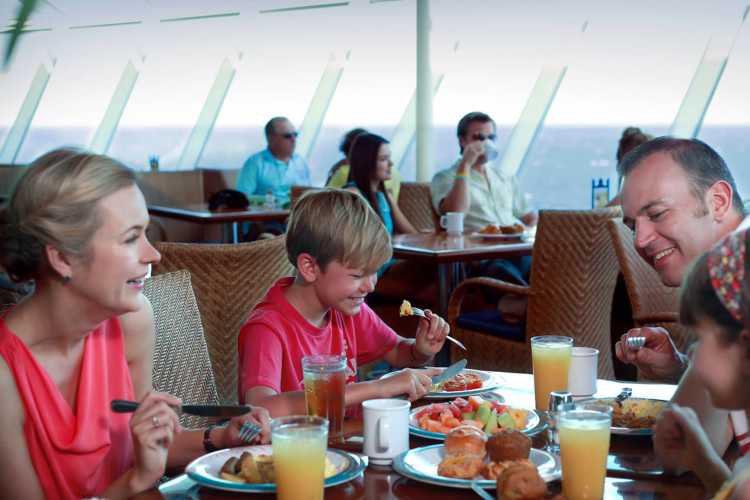 Whatever you're in the mood for, you'll find it at Windjammer , where dishes from around the world are served up for breakfast, lunch and dinner.
From dazzling theatre productions are thrilling ice shows, to live comedy and glitzy champagne bars, there's plenty to keep passengers entertained. Whether you want to enjoy the unbelievable views of The Viking Crown Lounge or try your luck in the exciting casino, there will never be a dull day onboard.
The Alhambra Theatre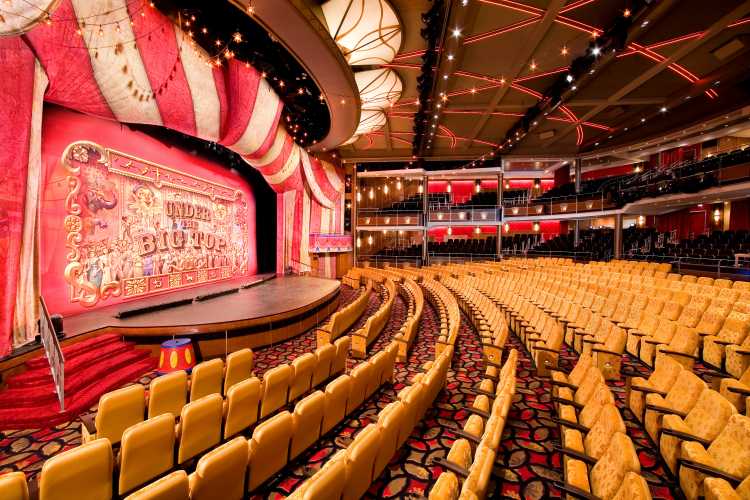 Spanning two decks, this Broadway-style performance space offers contemporary and Broadway-inspired shows, headline musicals and live comedy. Enjoy Broadway-style musical spectaculars at the fantastic onboard theatre, where colourful, lively performances will take your breath away.
Dog & Badger Pub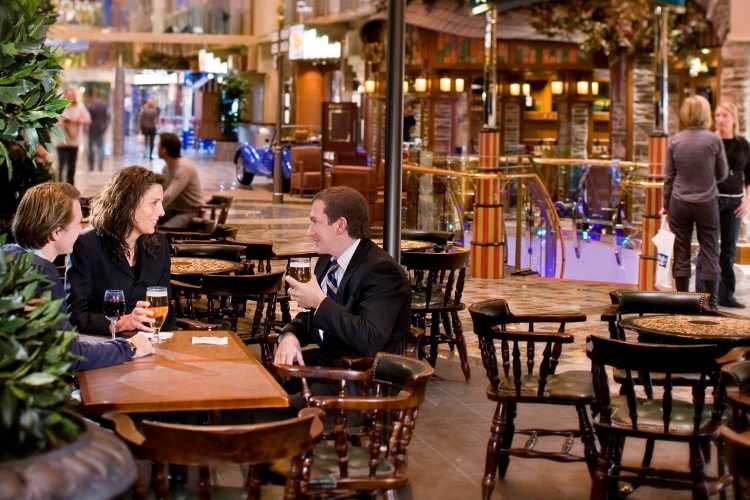 Sample some authentic British ale at this cosy, traditional pub.
Champagne Bar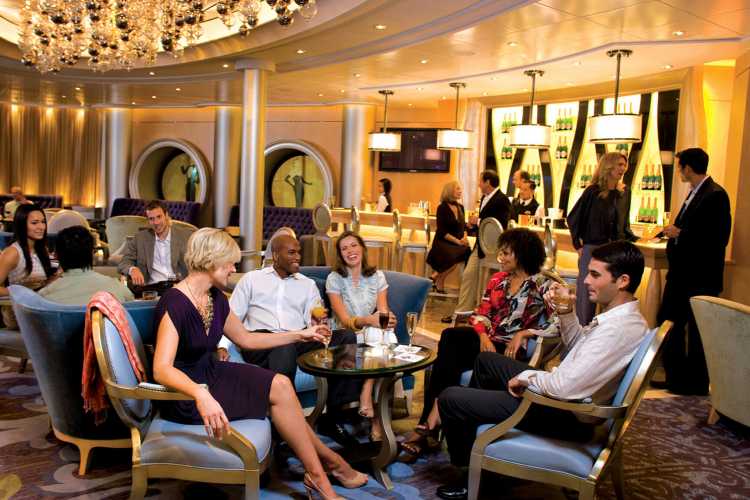 Enjoy a little bit of luxury with a glass of premium bubbly in elegant surroundings, with live music in the evenings to accompany your nightcap.
On Air Club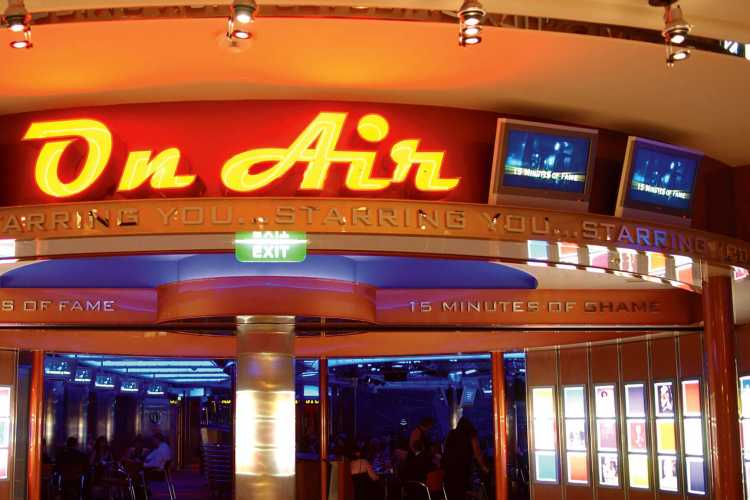 Warm up your vocal cords and take to the stage at this fun and funky karaoke bar.
Schooner Bar
Enjoy your drink with a side of trivia at one of the regular quiz nights held in this relaxed venue.
Boleros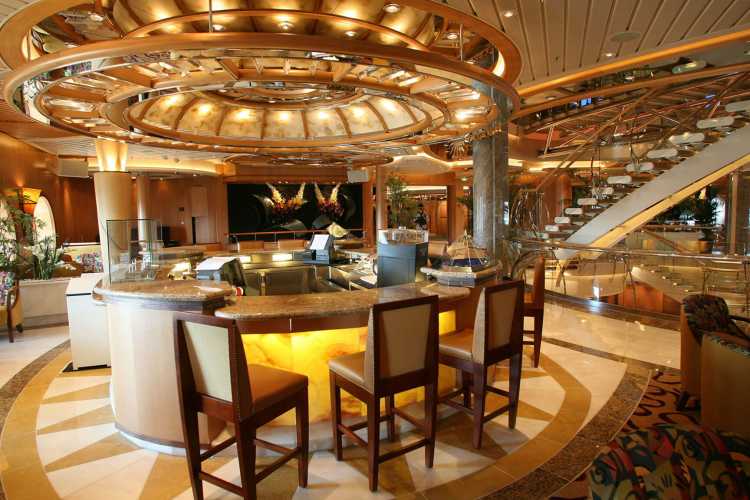 This Latin-themed bar serves up the best mojitos at sea, an amazing selection of tequilas and some of the hottest beats onboard!
Shopping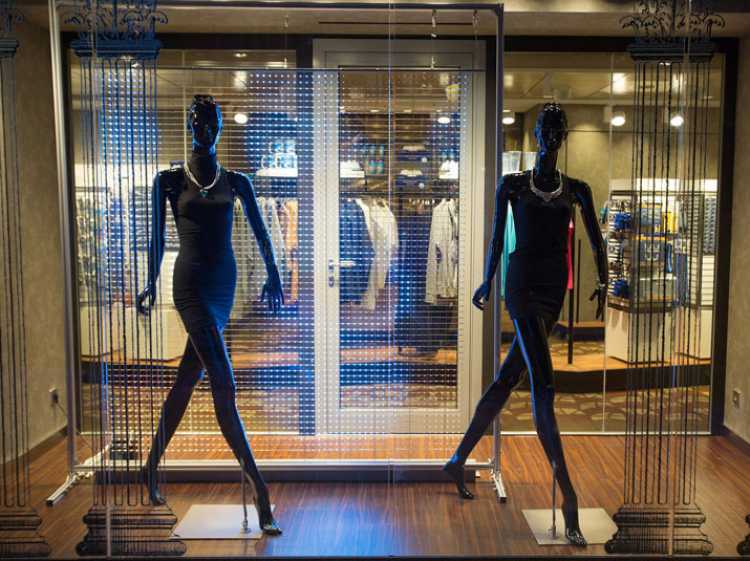 Browse for something special to take home at one of the fabulous onboard fashion boutiques, where you can buy luxury products from designers including Michael Kors, Pandora, Tag, Ralph Lauren, Fossil, Ray-Ban, Ted Baker and Guess.
Treat yourself to something extra special – or pick up a present for that special someone – at the exquisite jewellery shop onboard Independence of the Seas.
Open Air Cinema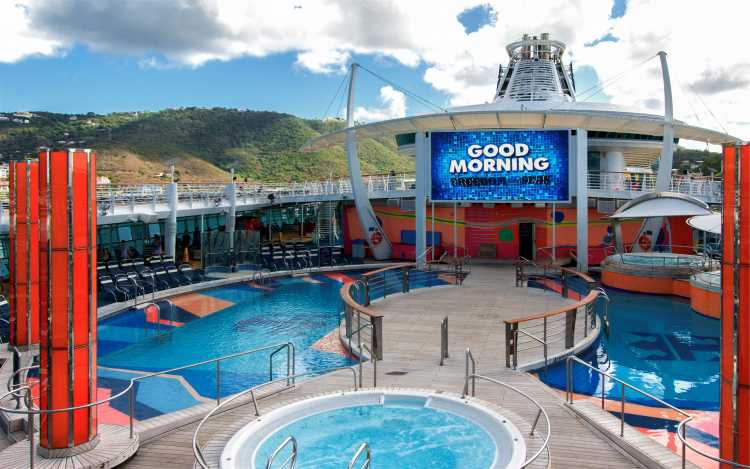 Whether it's poolside on a sunny day while enjoying a cocktail, or wrapped up at night under the stars, enjoy blockbuster movies and major sporting events with a twist at the spectacular open-air, poolside cinema screen.
Studio B & Centre Ice Rink
Ice-skating at sea? Yes really! Visit the onboard ice rink – where you can take lessons or take to the ice in style. Studio B is a multipurpose studio complex filled with activity all day long.
Casino Royale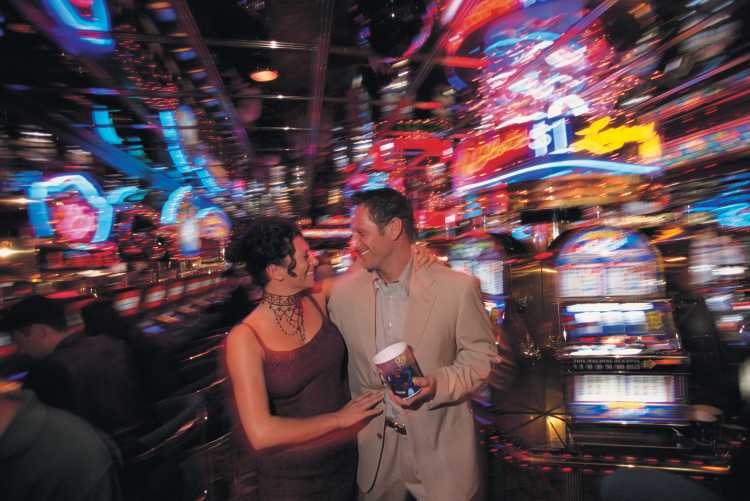 Take a chance at this Vegas-style venue, where Blackjack, Roulette and Texas Hold'em are just a few of the exciting games on offer.
Viking Crown Lounge
A Royal Caribbean signature. Perched high above the ocean, this comfortable lounge offers spectacular vistas by day and turns into a lively dance club at night.
Diamond Club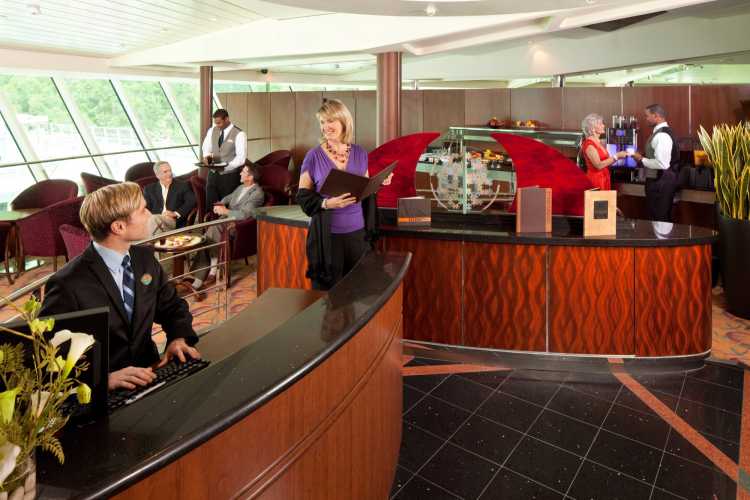 Diamond, Diamond Plus, and Pinnacle Club Crown & Anchor® Society members enjoy access to this lounge, created to serve these loyal guests with concierge access, complimentary continental breakfast, and evening drinks.
Seven Hearts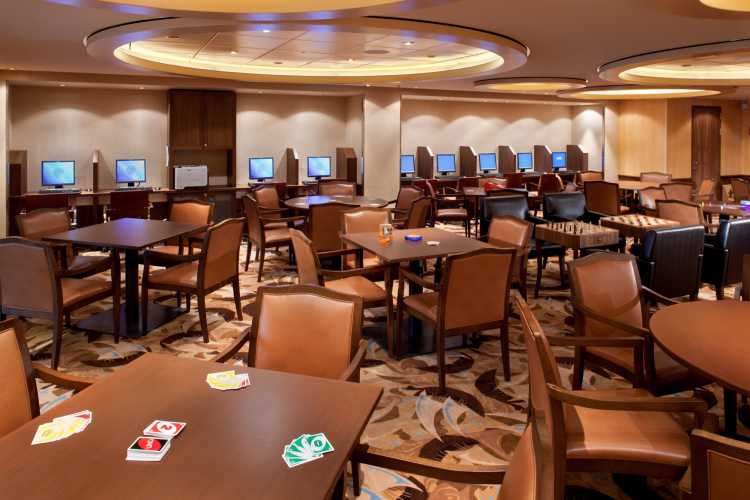 The Seven Hearts card room is a great place to meet for Bridge and other games.
Art Gallery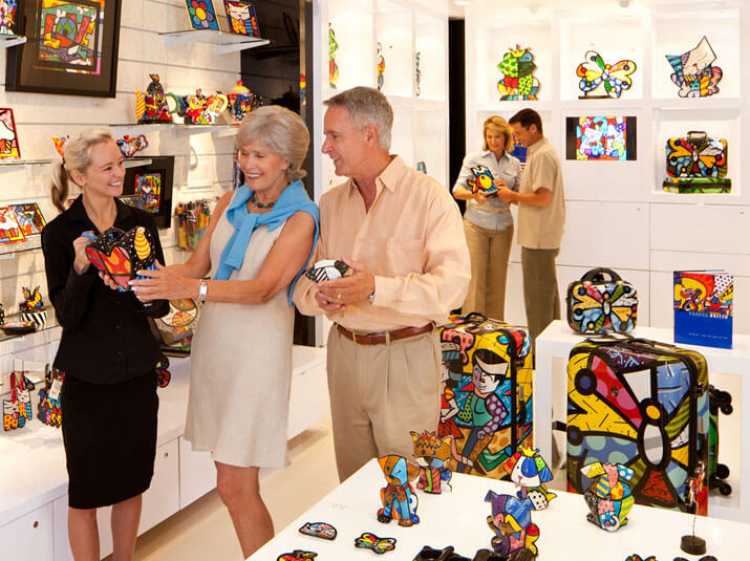 Original art is displayed in the onboard art gallery as well as throughout the ship. To purchase something for your own collection, visit an onboard art auction.
The Raven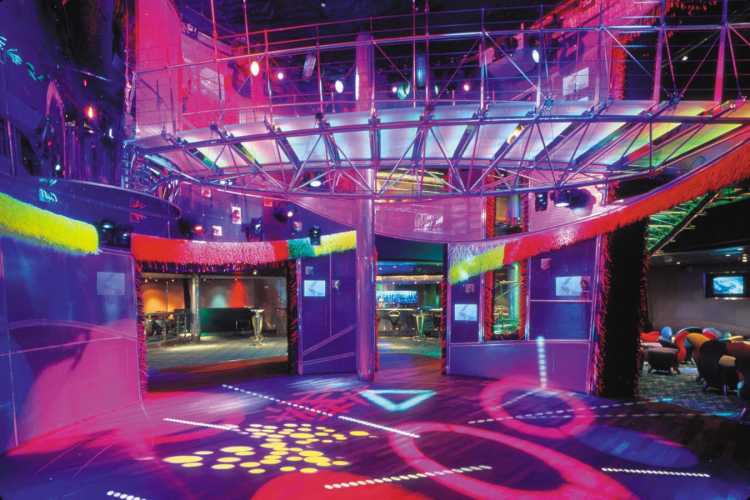 A two-story Gothic nightclub with a bar on each of its two levels, is the place to be. With a large dance floor, enjoy the live DJ programming in the evenings. During the day, dance classes, game shows, quiz games can be hosted here.
The ship features a fantastic array of health and fitness facilities including a spa, a fitness centre, an ice rink and much more.
Fitness Centre
A fully equipped gym and fitness centre, including free weights, weight machines and cardiovascular machines. Classes include yoga and pilates, as well as spinning and boot camp, guaranteed to help clear your body and mind.
Vitality Spa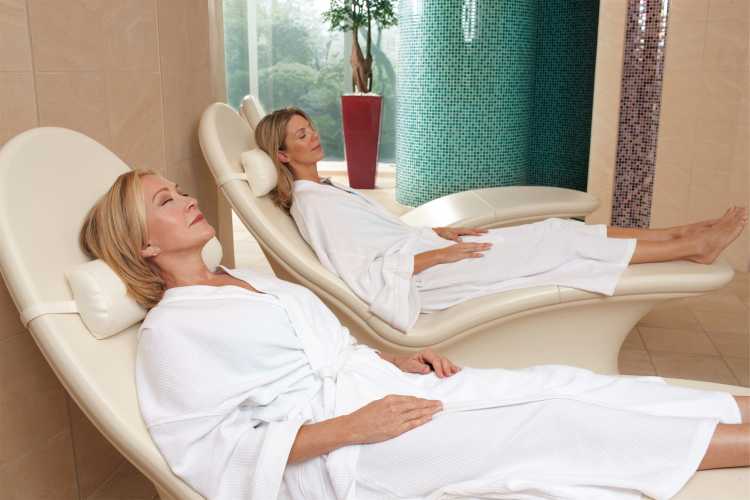 A range of services and relaxation treatments are available from the Vitality Spa & fitness Centre. The salon, located within the spa area, offers haircuts, styling, manicures, pedicures and teeth whitening. Visit Vitality Spa for massages, reflexology, facials, bodywraps and acupuncture. 
Health, fitness and beauty demonstrations and seminars run by qualified professionals run during most voyages. The Vitality Wellness Programme offers a holistic approach to well being, with seminars, expert advise, healthy menu options, fitness programmes and spa.
Sports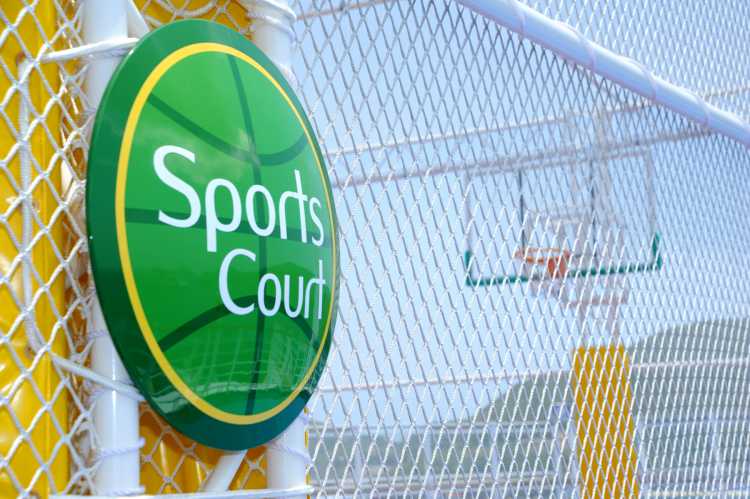 Passengers can also enjoy the ship's fantastic sporting facilities, which include: an ice rink, a golf simulator, a boxing ring, a running track, as well as basketball and volleyball courts. 
Rock Climbing Wall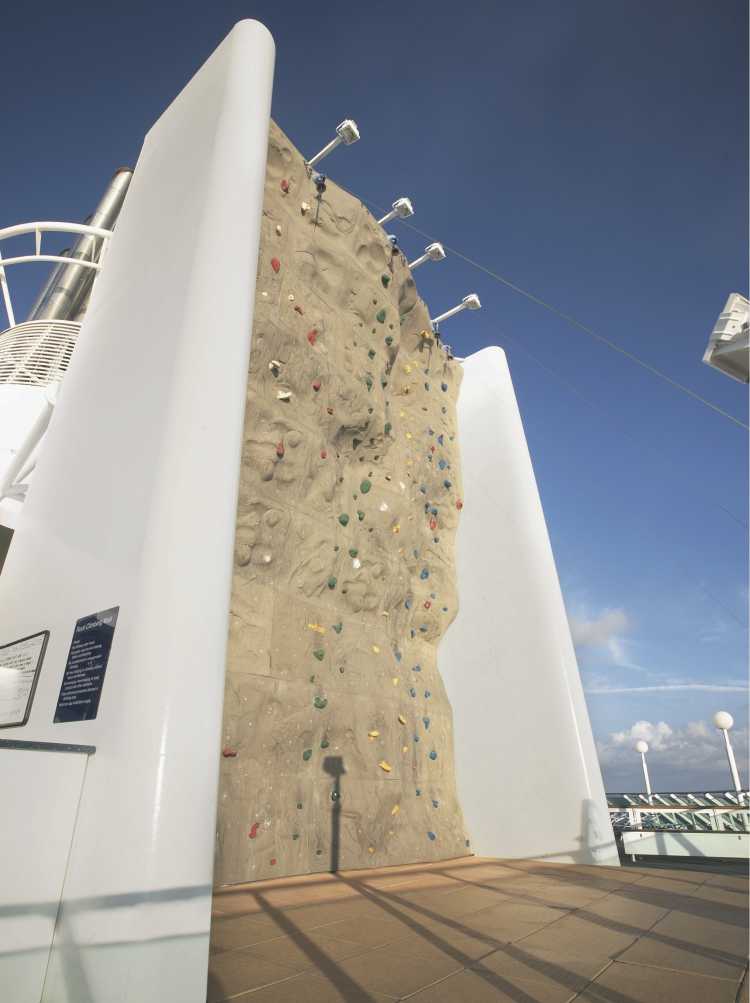 Ever thought about climbing a rock wall 200ft above sea level? With the ship's onboard rock wall this can become a reality. Passengers who take on the challenge will experience some of the best views at sea.
Flowrider
Pumping out over 60,000 gallons of water a minute, the innovative Flowrider surf simulator allows you to go surfing and boogie boarding anywhere in the world. A variety of lessons are available, so whether you're a beginner or a seasoned pro you can enjoy the unique thrill of the Flowrider.
Pools & Whirlpools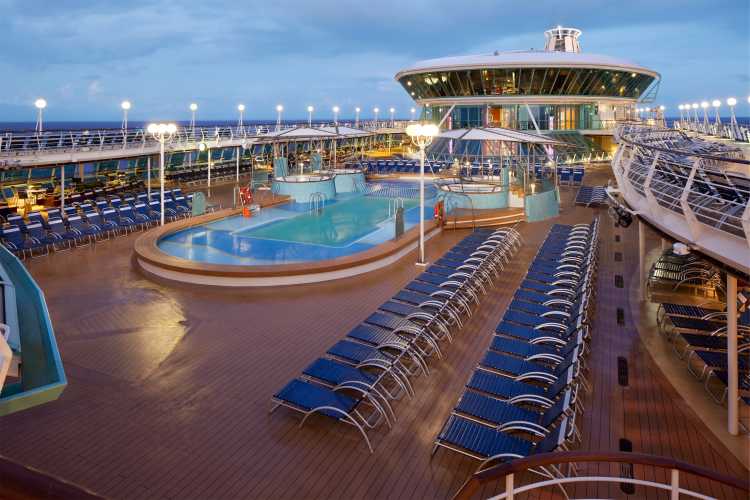 Swim along or bask in the sun by the side of the pool – there are several to choose from. Or, if you'd rather escape it all, chill-out in the tranquil poolside Solarium area instead.
Challenge yourself, or other guests, in a variety of water sports, from pool volleyball and floating golf to pole jousting. And when the sports pool isn't being used for organised activities, get your blood pumping by swimming laps.
Or why not sit back, relax and let the bubbles soothe you in one of the amazing cantilevered whirlpools, which offer amazing views out to sea.
Enrichment programs, or 'Explorer Academy' classes cover a wide range of topics.
Classes include:
Wine tasting - learn about wines from around the world

Casino tuition - from poker to blackjack, learn how to play some of the casino's most popular games

Dance and fitness - including yoga, pilates, ice skating and dance

Language

Cookery - try your hand at cupcake decoration

Royal Caribbean International's cruise ships offer a wide range of options for the whole family, as well as a great range of just-for-kids options.
H20 Zone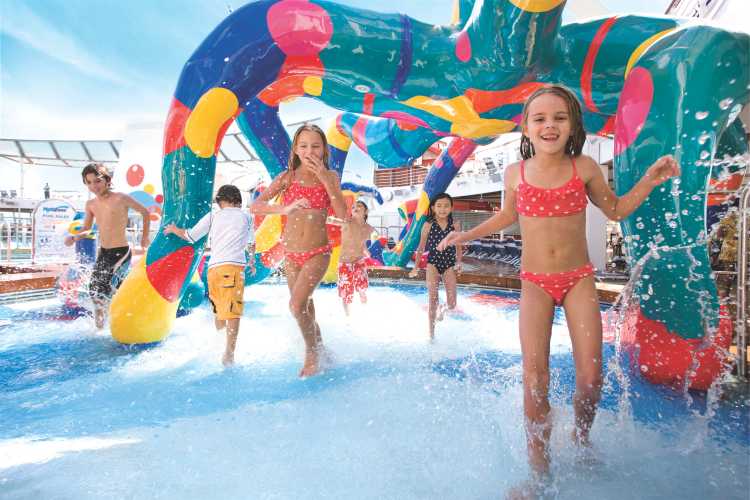 H2O Zone is a watery paradise that kids young and old will love, with wacky sculptures, water cannons and fountains to explore while mum and dad relax poolside.
Royal Babies & Tots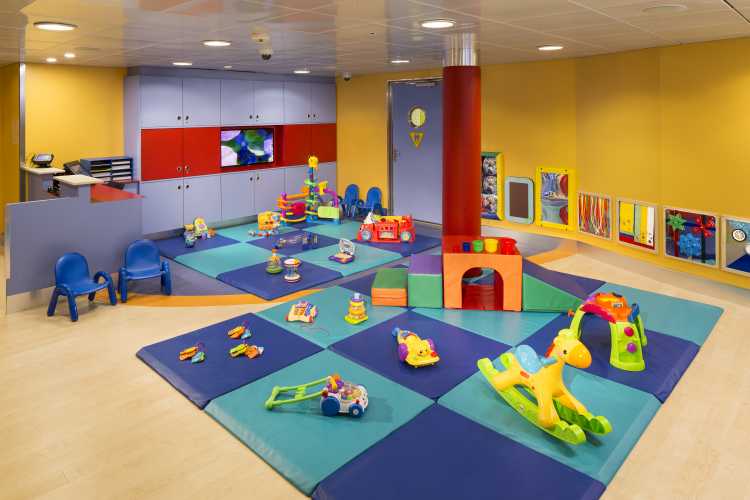 Join your child in the fun of Royal Babies (6-18 months) or Royal Tots (18-36 months) interactive playgroup sessions including music, toys and learning activities, developed by early childhood experts at Fisher-Price. Each 45-minute session offers activities that make playtime learning time as well. Please note, a parent or caregiver must accompany children. 
If you fancy a bit of time to yourself, make use of the colourful Royal Babies & Tots Nursery. The littlest guests (aged 6-36 months) are cared for by trained professionals, while enjoying specially designed programs. Daytime and evening drop-off is offered; hourly fee of $6 in the daytime and $8 during the evening applies, and you can book onboard.
Adventure Ocean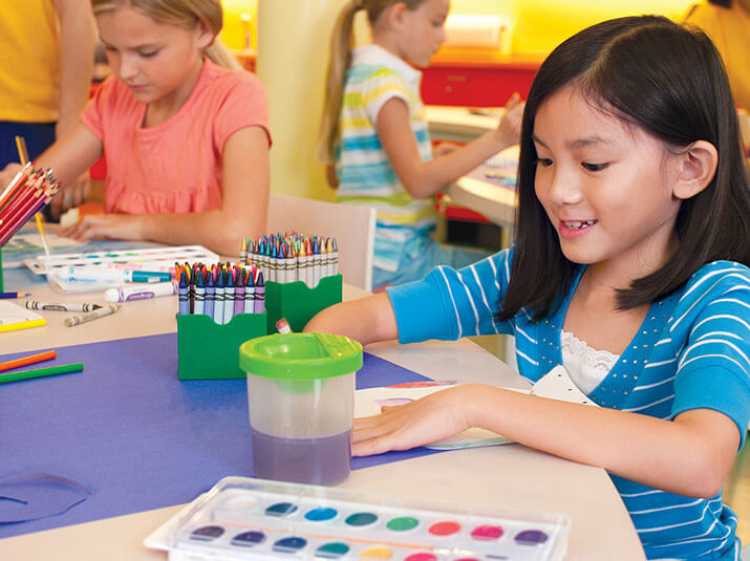 With three distinct age groups – Aquanauts (3-5 years), Explorers (6-8 years) and Voyagers (9-11 years), kids of all ages will have countless adventures at their award-winning clubs, including science experiments, theatre workshops, scavenger hunts and much more.
Aquanauts

Enjoy the magic of Bubbling Potions, uncover the dinosaur-sized secrets of Jurassic Jr, and take over the ship with the Pirate Party Parade. Parents of three-year olds can opt for pagers so Adventure Ocean staff can stay in touch.
Explorers

Space Mud, Fossil Fever and Meteorology Madness. Hands-on science gets young minds churning – along with explorations of arts with Adventure Art and Adventure Theatre. Round out the night with dancing through the decades and ice cream for all.
Voyagers

For 9 to 11 year olds there's a range of cool and educational activities including science experiments, backstage tours and new sports like Gagaball.
Teens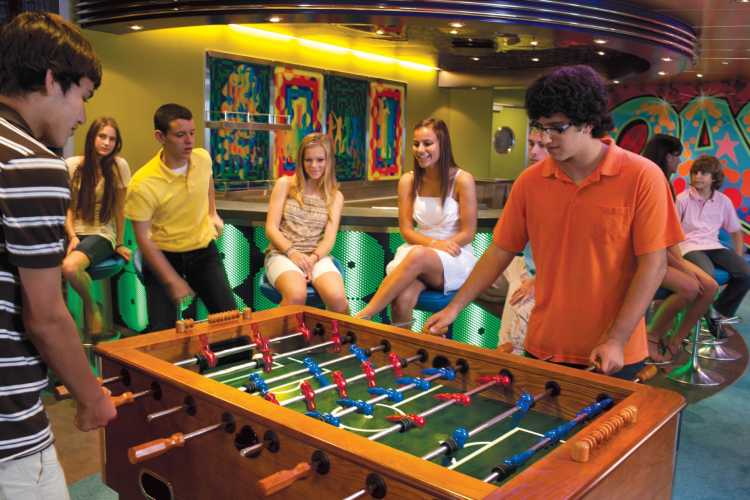 Older kids from 12-14 and 15-17 will love the special teen zones onboard, where they can hang out, make friends and enjoy fantastic activities like sports tournaments, pool parties, movie nights and more.
12-14 Years

Get active with rock climbing competitions, dodgeball and Dance Dance Revolution, then take it down a notch at BBQs and movie nights. Plus, the chance to let your star shine with open mic nights, talent shows and Scratch DJ Academy.
15-17 Years

Join new friends at theme nights, pool parties and teen dinners. Test your skills on the karaoke stage, on the Wii or at the basketball court and see who takes home the glory.
Pets at Sea

Kids will love creating their very own cuddly cruiser at this interactive experience, where they can design, dress and name their own stuffed animal to take home.
where
date
days
cruise line
cruise ship
from pp